About Us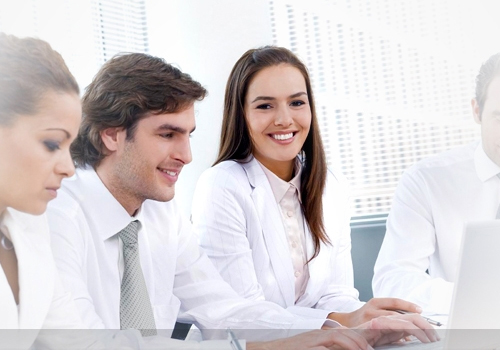 Equinox Teleservices is a company founded and managed by a group of professionals with extensive experience in the telecommunications, technology and services areas. We provide a different perspective on adapting business solutions to the market, where efficiency and flexibility are the main keys to success. We have more than five years experience in the industry, ensuring that our services provide high quality, accuracy and low costs.
We currently analyze, develop and implement solutions that provide added value to the businesses of our customers in different countries and market areas, assuming daily challenges in the U.S., Canada and the European Union.  We offer outsourced multilingual staffs (mainly in English, Spanish and French languages) to companies with several lines of businesses, especially in the telecommunications and internet industry.
The success of Equinox Teleservices is based on three elements: our wide knowledge, our experience in the industry and our quick response to market changes.
Mission
Establish a good relationship with our clients, by developing high quality integrated solutions in the communications field, placing our clients in a unique position in this competitive market.
Vision
Being the leading service platform in the field of telecommunications of the Dominican Republic, providing high quality service, based on cost effective solutions, generating an additional value for the benefit of our customers.
Our values are
- Reliability - High quality - Service - Organization - Respect - Commitment with our clients cause - Team Work
Let us help you building stronger customer's relationship
Customer Care + Quality Assurance = The key to success
CONTACT US